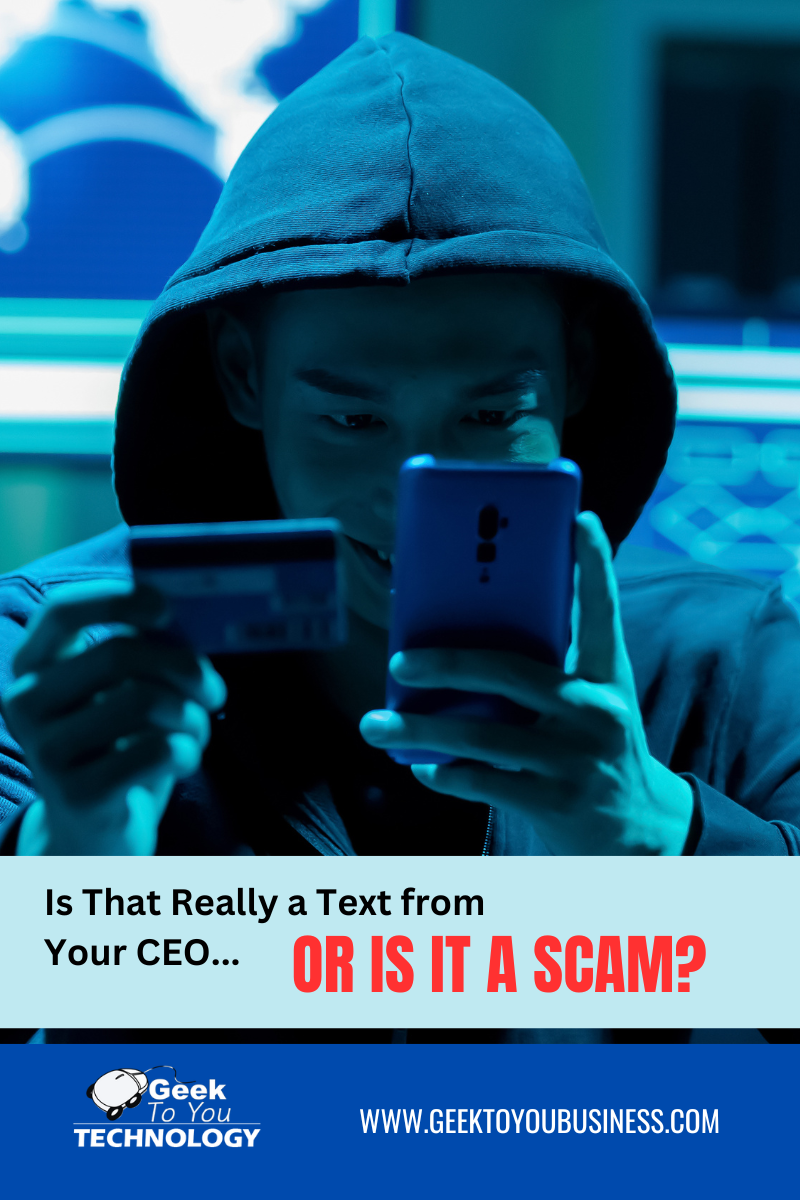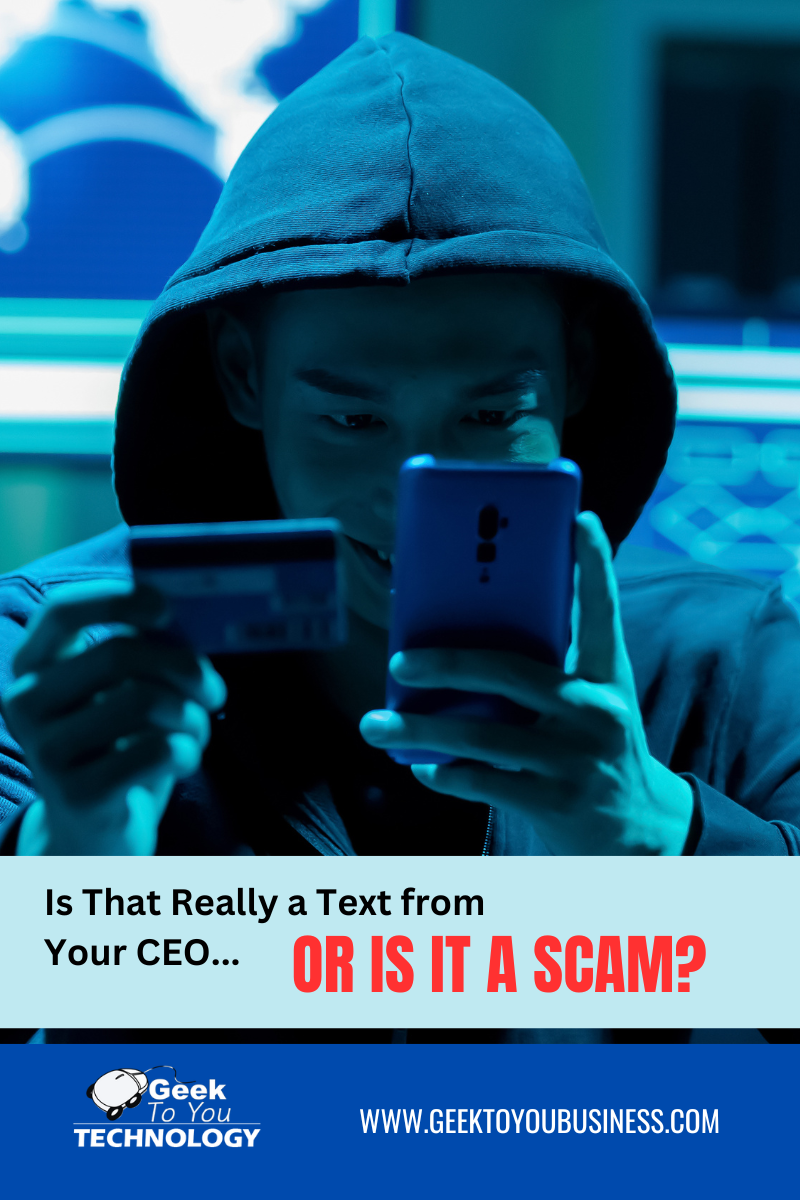 Is That Really a Text from Your CEO... or Is It a Scam?  
Imagine you're going about your day when you get a text from the CEO.
They're out doing customer visits and need you to buy some gift cards.
This is a high priority. The CEO needs the card details urgently.
Would this kind of request make you pause and wonder?
Would you quickly pull out your credit card to do as asked?
A surprising number of employees fall for this gift card scam.
Without proper training, 32.4% of employees are prone to fall for a phishing scam.
Why Do Employees Fall for Phishing Scams?
They are afraid of not doing as asked by a superior
They jump at the chance to save the day
They don't want to let their company down
They may feel they can advance in their career by helping
Tips for Avoiding Costly Phishing Scams
Always Double Check Unusual Requests
Don't React Emotionally
Get a Second Opinion
Need Help with Employee Phishing Awareness Training?
Give us a call today to schedule a training session to shore up your team's defenses.