IT That Works For You!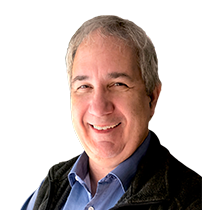 Geek to You Technology was founded 10 years ago by a long-term local - Rod Ricard III.  After working out of his house for a few years he decided to do both his wife and himself a favor by opening the first storefront location in Newmarket, NH. Years later they are still around offering the best computer services in the area.
Although we've had wonderful success in the computer repair industry; technology continues to evolve, and we have found the need to evolve as well. Repairing computers is no longer enough. Networks have become more complex, security threats more prevalent, and the need for preventative care more important.
Geek To You Technology Services is now a complete technology solution provider. We are 100% committed to making sure business owners have the most reliable and professional IT service in the seacoast area. Our team of talented IT professionals can solve your IT nightmares once and for all.
Here's why so many businesses depend on Geek To You Technology Services for complete IT services and support:
Critical Response Guaranteed- Our contracts spell out our response time. And when you're dead in the water, we respond – FAST.
Unlimited Remote Support–With contract customers, if the support is remote then there's no bill!
Dark Web Monitoring– We report compromised credentials found in the darkest of places.
We Sit on YOUR Side of the Table– We provide vendor management and support.
100% Money Back Guarantee for the First 30 Days! - If after 30 days you are not thrilled with our engineers, we refund your 1st month, no questions asked!
Our custom service packages deliver what you need and want without overstepping the boundaries of your budget. From cloud services to data backup, Geek To You Technology Services is here to team up with you and your company for expert support.
Our Vision
A world where we can focus on your technology, so you can better focus on
what's important to you.

Family Owned, Local Business
Family owned and operated from the beginning. Doing business with Geek To You Technology is doing business with local technicians,
and your money stays in the community.
Our Mission
To demonstrate commitment to the community by providing synergy and confidence in technology; to be ethical in all our decisions and IT solutions; to deliver an exceptional  out-source IT solution reducing the need for  in-house staff; and to streamline ongoing maintenance with a reduced need for on-site visits.

Free Recycling
We offer free recycling services on all  electrical components.  (CRT Monitors and TV's require fee.)  We believe in responsibly recycling  all materials to keep them out of landfills.