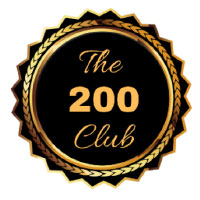 Refer a business to Geek To You! Get $200!
At Geek To You Technology Services we believe that referrals are the greatest form of flattery. If you know someone who is worried about any aspect of their business technology, do them a favor and put them in touch with us.
We are grateful for the opportunities and relationships that we are entrusted with and want to reward you for sharing your business connections.
So how do you earn some cash and become a member of our 200 club!
Enter your referral's information in the form to the right, or call 603.292.6503, or email 200club@geektoyoubusiness.com.
You'll get a $50 amazon gift card if your referral books and sits an IT Assessment with our team, even if they don't buy.
If your referral becomes a client, we'll up the reward to $150!
The one-on-one Consultations is FREE, and we guarantee your referral will receive value even if they decide that we are not the right fit for them.
By recommending partners, associates, or professional contacts, you can help them enjoy worry-free IT and reap some rewards for yourself. We look forward to hearing from you!
Fill Out The Form Below To Join The 200 Club!